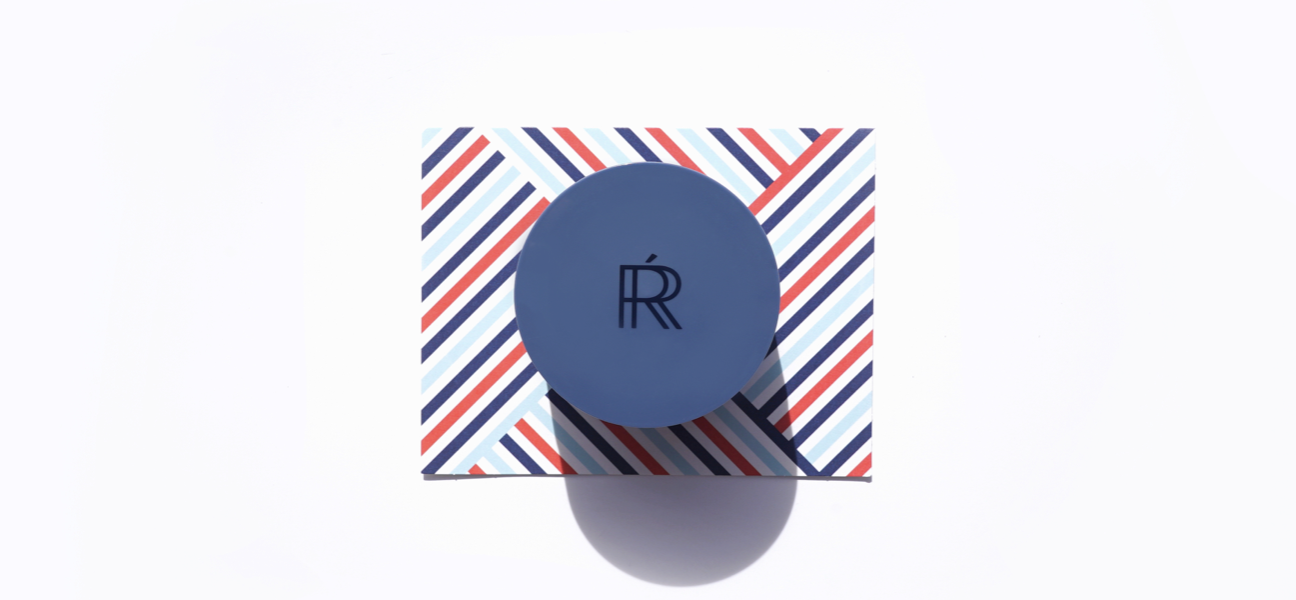 October 2019
A Personal Message from Renée Rouleau.
So, I have big news to share. (Deep breath…) After a lot of reflection, I've made the difficult decision to close the Plano Spa, effective January 31, 2020. This may come as a surprise to all of you as our Plano spa is a thriving location for both spa services and as a retail location, but the time has come to focus on other areas of my growing business.  Please read here for full details.
January 2019
Hey everyone, It's Renée here. Happy 2019. I hope you're enjoying a fresh start to the new year. For me personally, 2019 begins a new chapter in my life with the recent loss of my husband. He was also a leader at Renée Rouleau Skin Care in the role of Chief Operating Officer. In the spirit of transparency, here's what went on in 2018 and here's what's coming for 2019. 
2018: What a year for me personally...
Goodbye to Florian, My Husband
If you follow my Instagram @reneerouleau, then you probably know that he was first diagnosed with cancer in May. Given six months to live, he passed away just eight weeks ago on November 6, 2018. He was a leader at Renée Rouleau Skin Care, the Chief Operating Officer, and a great husband, father, son, brother, uncle and loyal friend. 
Florian's death left me with the deepest sadness I will ever feel: the loss of someone who has been by my side for 22 years. However, I have such gratitude for all he taught me. Florian exemplified one of life's greatest teachings as he lived by the saying, "It's not death we should fear, we should fear never beginning to live." He packed a lot into his 60 years, and his death has brought this more to light. He has deeply affected how I view the world and celebrating his life is giving me the strength to move forward with a renewed purpose.
You can read all of my posts and other tributes to him on Instagram at #ThisIsFlorian. You'll laugh and cry, and surely be inspired. He was perhaps the "Most Interesting Man In The World". Or at least to those who were lucky to know him. 
2018: A Great Year at Renée Rouleau Skin Care
Overnight Eye Serum Launch
Another problem-solving product was born that quickly became a big seller. Counting on an eye cream to alleviate dryness won't get you very far. Instead, using a gentle exfoliant will dramatically lift away crepiness so your eye cream can work better and lines can look softer. Achieve BETTER results with Overnight Eye Serum. 
Renewed Certification With Leaping Bunny
Our commitment to cruelty-free products began in 2011. This not only means our finished product is not tested on animals, but the suppliers who make our 47 products, along with the suppliers who provide the raw materials, all avoid it, too. We are very proud of this certification as it's not easy to get. 
Transparent Ingredients, Including Vegan Options
For the longest time, I didn't list the full product ingredients on our website because I didn't want people judging a product by the ingredient list and making false assumptions. (Read why you can't judge a product by an ingredient label.) However, because of my informative blog, we have a following of educated skincare enthusiasts that really enjoy seeing the full list, so we made this change in 2018. Each product page now indicates if it is vegan or formulated without gluten.  (See the list of vegan products.)
Anti Cyst Treatment is Now Called Anti Bump Solution
How I discovered this product 30 years ago is fascinating. Read the history of this product and why I'm unsure of how it really works. 
Minimal Backorders, Yay!
Our company is growing fast. Despite products flying off the shelves, out-of-stocks have rarely been an issue. Our new inventory system, along with the good work of our Austin operations team (Jennifer, Kacie, and Ben), has helped perfect our supply chain. 
Orders Filled FAST
Sure, we're not Amazon, but since we do our own fulfillment in our Austin warehouse, we can work quickly. Orders placed before 2:00 PM CST will be shipped the same business day. Daniel, Jeff, Alfonso, Kacie, and Jennifer take great pride in delighting our customers with boxes that are carefully packed and sent out fast. 
New Name, Larger Size Sunscreen
Since sunscreen needs to be applied generously, we increased the size of our best-selling Weightless Protection SPF 30 (formerly Daily Protection SPF 30) from two ounces to three ounces. If you are prone to clogged pores and want your sunscreen not to feel greasy, you must try this. 
Live Chat on Website
Have a skin question and want a fast answer? We launched live chat during business hours with Polina, our in-house esthetician. She is so helpful and I encourage you to take advantage of this!
"No" to Many Lucrative Opportunities
Despite the many offers I have gotten in 2018 from so many reputable online and retail stores to carry our line, we are staying true to being direct-to-consumer. Selling directly from our store to your front door is how we keep prices down.
Fun fact: Some of our products are manufactured in the same laboratories as the most luxurious (and expensive!) brands.
I believe that running a company where saying yes to everything for the sake of growing revenues is a no-win situation. Bigger does not make a company better. 
Since we are not in retailers, orders shipped outside of Texas will not pay sales tax. 
Happy 22nd Birthday! 
We started our skincare spa in Dallas in 1996 and launched the online store in 1998. We're still at it and stronger than ever, 22 years later. Many of you started out as spa clients, in our early days and got hooked on the product line. Thank you for your loyalty and sharing this journey with me.
Virtual Consultations!
We did more one-on-one virtual consultations than ever before. Our estheticians (Polina, Grainne, Michelle, and Shelby) all love connecting via Facetime and Skype to help you find the perfect skincare plan and answer all of your questions. Schedule a virtual consultation now. 
DHL for International Orders
Our products are enjoyed all over the world and using a service that gives fast and reliable service was a much-needed change we made in 2018. DHL ensures your products are getting to you in days instead of weeks.
Fun fact: Canada, Australia, United Kingdom, Singapore, and  Switzerland are the top five international destinations we ship to.
Plano Spa Thrives
A true retail environment, our skincare spa in Plano, Texas continues to provide both an exceptional shopping experience and offering skincare services. Casey, Jenny, Cindy, Victoria, and Angie are the smiling faces you see when you walk in the door, while our talented estheticians Grainne, Shelby, and Michelle work magic with their hands in the treatment room. 
New & Improved Skin Recovery Lotion 
I'll update a formula when research provides me with a way to make a product perform even better. In 2018, Skin Recovery Lotion got a makeover. Seeing is believing so check out the before and after's of my nephew's dry, irritated skin. (Wow, right?)
2019: What We Have Coming!
New & Improved Skin Type Quiz
This year, we'll be giving it an update to improve the customer experience and make sure you're getting the most accurate results. In the meantime, read three mistakes people make when determining their skin type and then take the Skin Type Quiz.
We will also be improving the mobile experience on our website and blog, too. 
More Videos!
We're officially building a video studio in our Austin office resulting in more skincare content for you. I'll still be writing new blog posts but being able to watch and learn will delight our customers, for sure. Read my philosophy about skincare, based on my 30 years of hands-on experience as an esthetician. 
New Products 
With all that went on last year, new product development took a back seat. I'm ready to get back in the lab to start developing new products for 2019. Per usual, the products will be well-formulated and solution-focused. First up is a cleanser and toner for adult hormonal breakouts inspired by the success of Rapid Response Detox Masque that will be part of a skincare kit. I know so many of you will be excited about this! It will launch this year, hopefully by May 2019. 
Speaking of products, since it's a new year, it's time to start with some fresh products. If you have products that look like this, it's time for them to be tossed. (Thank you Refinery29 for this good reminder!)
Shipping to More Countries
For various reasons, we have been unable to ship to countries like Argentina, Greece, Spain, and others. We are currently working with our carrier, DHL to see if we can make it possible this year. 
Skincare Trends
I have my finger on the pulse of the skincare industry and all the advancements. Here's what trends I predict for 2019.
Personal Development 
Florian started a journal when he was diagnosed with cancer. His first entry said "The first day of my last days!" From there, he wrote three goals.
—Take care of people.
—Take care of clutter.
—Change a life. 
It was one of Florian's wishes to take care of our hard-working team at Renée Rouleau Skin Care both in Austin and in Plano. He allocated a personal development fund and we are having a speaker come this week (and once every quarter) to help coach us through our own personal life planning. It's a program called Life Pulse that will give us the tools we need to create the life we want. We are all very excited about this gift from Florian and feel good that he is indeed taking care of people and changing a life. 
Fun fact: Another one of Florian's wishes was for Renée Rouleau Skin Care to get recognition as a "Best Place to Work." So I will be working on getting this done! 
And Much More
There will be no shortage of good things to come for our loyal customers, clients, fans, friends, and followers. As always, we help make smarter skincare consumers and aim to give everyone the confidence that comes from healthy, clear, glowing skin. This mission is more than skin deep. We genuinely care about our customers and community. 
I would love to hear how your 2018 experience was with us and how we can improve or what you might like to see in 2019! You can email me with your thoughts!
From my heart to your eyes, and ears and skin. 
Onward and upward.
Gratefully,
Renée
P.S. Our Austin office is currently hiring for two BIG positions. We need a VP of Operations/COO and a Marketing Director. Visit our careers page for details. I am so proud of the company I started in 1996 and one that Florian helped to make even better when he joined in 2008. Our future is bright.