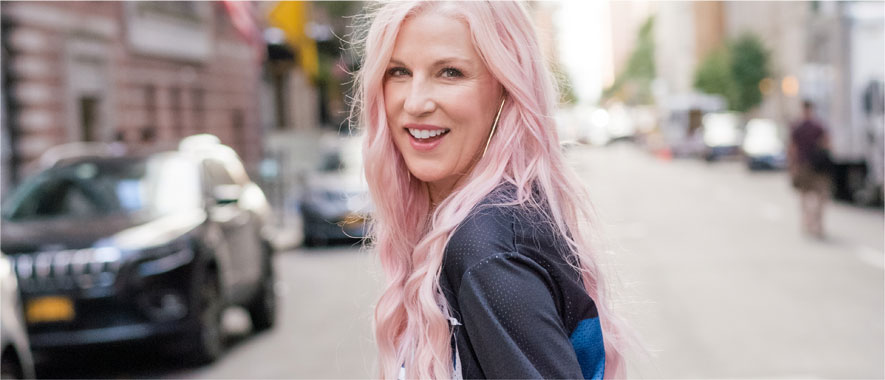 Renée Rouleau is a trusted and sought-after skin care expert and esthetician loved by celebrities, editors, influencers and skincare obsessives everywhere.
One Size Does Not Fit All
A life-long skin enthusiast, Renée Rouleau has dedicated 30+ years to the art of skin perfection. She's considered a complexion coach and blemish-busting hero by many thanks to her magical touch and ability to make skin concerns quickly disappear.  Renée knows that great skin is rarely achieved with a "one size fits all" viewpoint. Her 30 years of hands-on experience as an esthetician and trusted skin care expert, has created a real-world solution — products that are formulated for nine different types of skin so your face will get exactly what it needs to look and feel its best. The perfect ritual just for you. Read more about her extensive line of products.
"Renée Rouleau is the queen of creating products for specific skin types, catering especially to those with ultra-sensitive faces." - Refinery29
A Trendsetter, On and Off Road
"Renée Rouleau has a cult following, and it's no wonder why: her skin care line works wonders."

- ELLE MAGAZINE
Renée makes her home in Austin, Texas where her company is based. She is a well-regarded skincare thought-leader, often quoted throughout multiple Gen Pop media and digital platforms. An adventurer and rider, Renée has participated in Babes Ride Out, a motorcycle event that brought 1,500+ women together across the CA coastline and she hiked 110 miles on the El Camino Santiago trail in Spain.
Sign up to receive her popular weekly emails that are chock-full of her very best expert advice.
"A lot of people ask what skin care products I use. Renée Rouleau = miracle workers."

- GRAMMY-NOMINATED SINGER, DEMI LOVATO
What's Your Skin Type?
Do you want to prevent lines and wrinkles but still struggle with clogged pores and occasional breakouts? You might be a skin type #2. Is your skin dry and dull-looking and in need of a glow? You might be a skin type #6. Want to discover your true skin type? Take the Skin Type Quiz to find out.
A Trusted Skin Care Authority
"Renée Rouleau is a master facialist."

— INSTYLE MAGAZINE
Throughout her career, Renée has worked with clients who trust her and demand the utmost in skincare. This makes her the go-to expert for many of today's most skin enviable personalities including Demi Lovato, Lili Reinhart and Keke Palmer. She is also on the advisory board for Woman @ Austin. This is an organization that is on a mission to advance women entrepreneurs striving to grow their companies; and she is a member of the Austin chapter of EO (Entrepreneurs' Organization.)
Renee has been a guest on numerous podcasts, speaking on many topics from skincare to life experiences to professional advice. She is available for other podcasts opportunities. To listen to her podcast appearances, click here.
Media Inquiries: To arrange an interview with Renée Rouleau, see the media page.