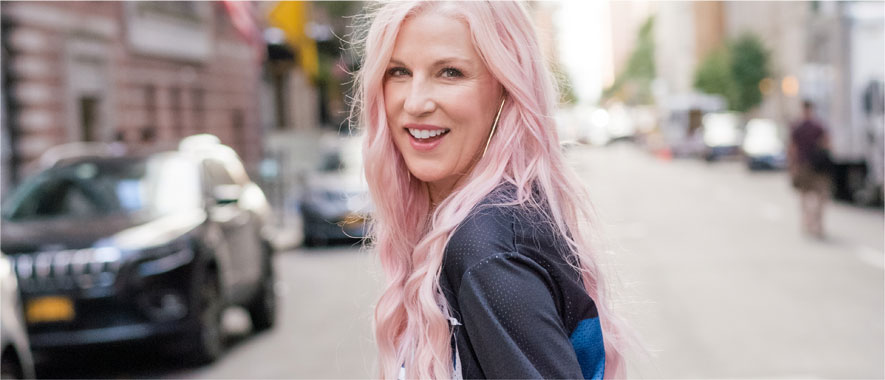 Renée Rouleau is an award-winning skincare expert and celebrity esthetician beloved for her solution-oriented products and in-depth knowledge by skincare obsessives around the world.
Beginning in her grandmother's beauty salon, Renée recognized the transformative power of beauty — and how personalized it is. She launched Renée Rouleau Skin Care to boost confidence and improve lives, one face at a time. An esthetician with 35 years of experience, she knows skin. Unlike most brands, Renée's products celebrate the uniqueness of each person's skin, avoiding a one-size-fits-all approach. She identified 9 skin types and developed over 50 products to address a wide variety of skin concerns and create the perfect, customizable routine. Her hands-on, scientific approach to product development has earned her a loyal following: Many of the products in the Renée Rouleau line have received "best of" beauty awards and are trusted by some of the world's most recognizable faces. She pulls from her decades of experience to empower customers with skin care insights, intentional products, and proven results. 
Renée Rouleau is a 100% founder-owned company, proudly headquartered in Austin, Texas, and recognized as a "Best Place to Work."  
Sign up to receive our popular emails that are chock-full of her very best expert advice.
"A lot of people ask what skin care products I use. Renée Rouleau = miracle workers."

- GRAMMY-NOMINATED SINGER, DEMI LOVATO
What's Your Skin Type?
Do you want to prevent lines and wrinkles but still struggle with clogged pores and occasional breakouts? You might be a skin type #2. Is your skin dry and dull-looking and in need of a glow? You might be a skin type #6. Want to discover your true skin type? Take the Skin Type Quiz to find out.
A Trusted Skin Care Authority
"Renée Rouleau has a cult following, and it's no wonder why: her skin care line works wonders."

— ELLE MAGAZINE
Throughout her career, Renée has worked with clients who trust her and demand the utmost in skincare. This makes her the go-to expert for many of today's most enviable personalities including Demi Lovato, Lili Reinhart, and Keke Palmer. 
Sharing Her Knowledge
Over two million people visit the Renée Rouleau website and blog every year to seek out her expert advice. Whether it's detailing her daily routine or getting to the bottom of specific skin concerns, she loves sharing her knowledge with others.
Renée has also been a guest on numerous podcasts, speaking on many topics from skincare to life experiences to professional advice. She is available for other podcast opportunities. To listen to her podcast appearances, click here.