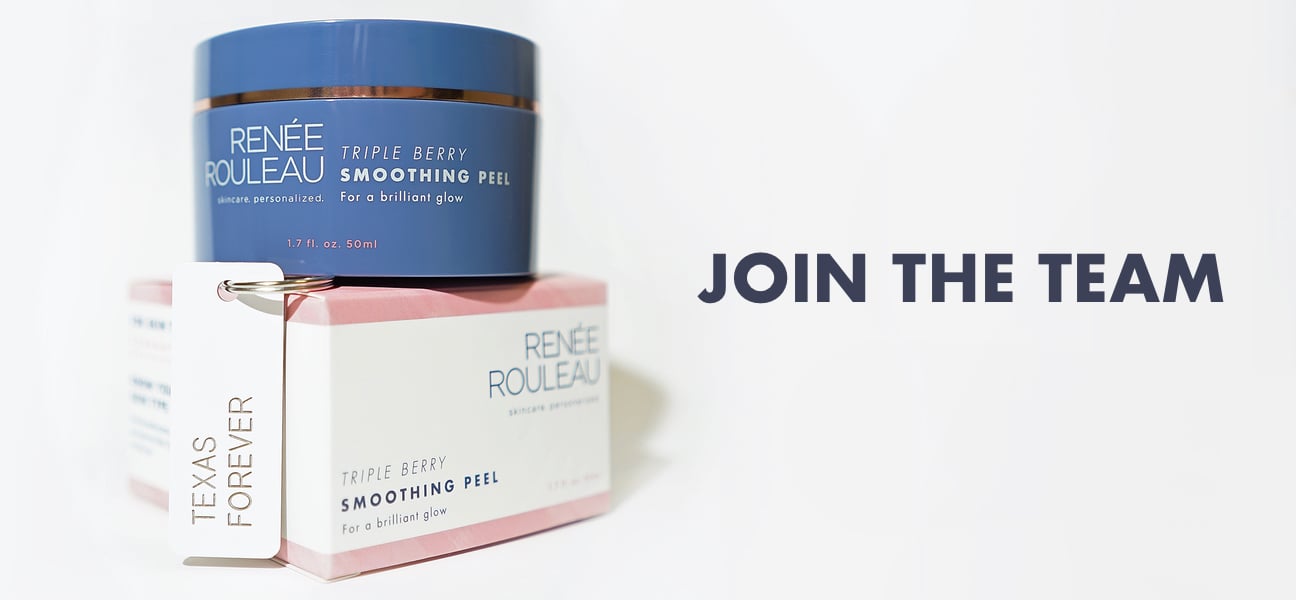 Careers
Hello! Renée Rouleau is a fast-growing skincare brand based in Austin, Texas that has been in business since 1996. At Renée Rouleau, we believe that every person's skin is unique and we create skincare products for nine distinct skin types. Our mission? We help make smarter skincare consumers and aim to give everyone the confidence that comes from healthy, clear, glowing skin. This mission is more than skin deep. We genuinely care about our customers and the community.
We are also incredibly proud of our team and culture. Renée Rouleau is a place we learn and grow, roll up our sleeves to get the job done, and celebrate when we reach our goals. We value trust, responsibility, communication, and transparency. We're looking for ambitious, talented people who share these values to join our team! We require a solid work ethic but we like having fun, too. Life's too short not to enjoy coming to work each day, don't you think?
Our company core values:
Wants to learn and grow
Team player
Trustworthy
Understands the value of our reputation
Puts customers first
If this sounds like a place for you, email us your resume. You will then immediately receive an auto-reply with a link to a candidate survey. Please fill it out to complete the application process. We look forward to your application and reviewing your information.
No positions currently available