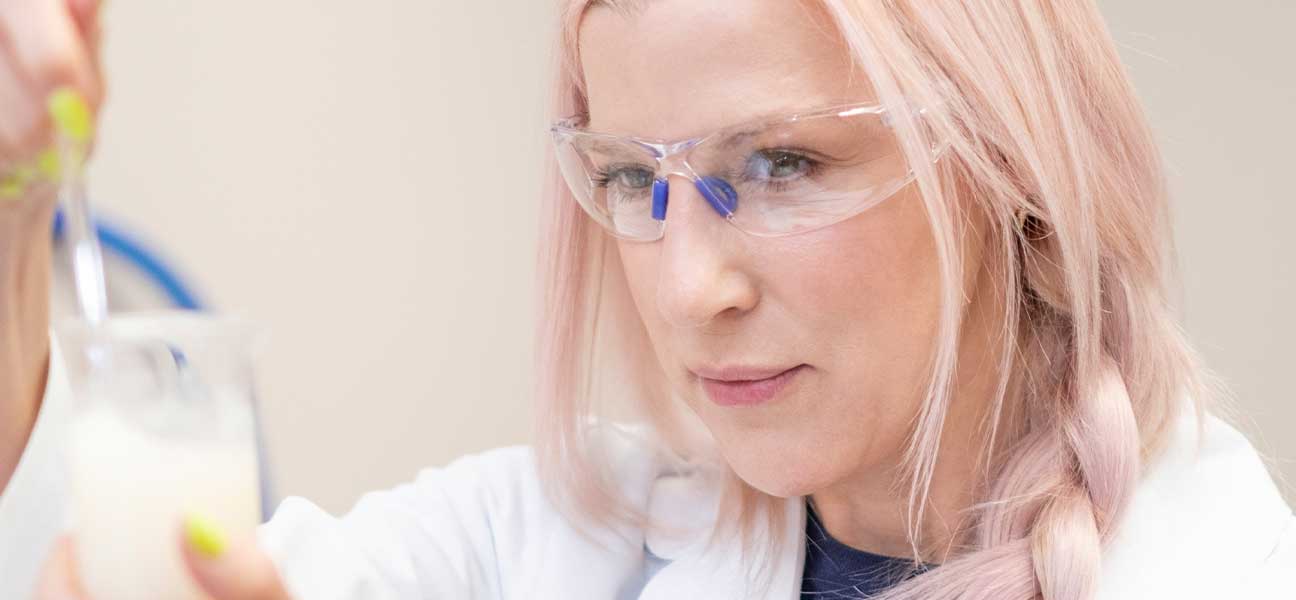 I'm Renée Rouleau. Welcome to my world!
History of Renée Rouleau
I started my company in Dallas, Texas in 1996. At the time, I was a 26- year-old practicing esthetician who was passionate about providing my clients with the right products and knowledge they needed to address their specific skin concerns.

Fast forward to today, and I'm still a practicing esthetician who's just as passionate about skincare. My company, which is now based in Austin, Texas, is run by myself and a team of 19 people from all walks of life. I own 100% of my company, with no outside investors, which means I have full control of the decision-making. This allows me to ensure top quality and efficacy across all of my products. It also allows me to ensure our values are being upheld to the highest standard across all areas of the business.

My goal has always been to build a great company, not a big company. I'm grateful to continue doing what I love, fostering a supportive and inclusive company culture, and creating a positive impact in our local community and beyond.
Skincare Philosophy
I believe skincare shouldn't be stressful. I believe practicing a skincare routine each morning and evening is the ultimate form of self-care. I believe skincare should feel luxurious, cultivate confidence, and target your unique areas of concern.

I know when it comes to skincare, one size does not fit all. My 30 years of hands-on experience as an esthetician led me to formulate products for 9 Skin Types, so your skin will get the exact ingredients it requires to look and feel its best.
Product Formulation
There are benefits to both a scientific and a natural approach to skincare, which is why I embrace both. Nature offers us a slow and steady course that works gently with the skin, while science offers the more advanced, sometimes stronger ingredients that are required as we age. My products use this combination of nature and science— which I call "clean science"—to work for all skin types, tones, and ages.

As for ingredients, what we leave out is just as important as what we put in. You'll never see mineral oil, petrolatum, SD Alcohol 40, denatured alcohol, sodium or ammonium laureth/lauryl sulfate, isopropyl myristate, isopropyl palmitate, parabens (except in our sunscreen), synthetic dyes, synthetic fragrances, BHA/BHT, phthalates, apricot kernels, seed/shell powders, or plastic microbeads in our formulations. (Read more of my thoughts on clean beauty and ingredient safety.)
Where Our Products Are Sold
Our products are sold right here. We are not in retail stores; we sell our products exclusively on our own website, and we ship our products from our in-house fulfillment center to customers all over the world. This keeps the focus on the products themselves and prevents us from passing excessive costs on to the customer.
How to Get Your #ReneeRouleauGLOW
I've been working with skin for 30 years. Over the course of these decades, I've determined there are 9 different skin types—not the basic dry, normal, and oily that are often promoted among brands today. My signature skin types address a variety of concerns at once. Are you concerned with both acne and aging? How about acne and sensitive skin? Dryness and sun damage? We've got you covered!

It's easy to find your skin type. Just take my skin type quiz. It quickly identifies your skin's exact needs and recommends the best products to fulfill those needs.

Once you know your skin type, learn more about your routine and your specific concerns via my comprehensive skincare blog. It's no secret that skincare can be complicated. My intention (with over 1000 blog posts and counting!) is to make it simple. Whether you're an industry professional or someone who simply loves learning about skin, I've got you covered with all the knowledge you need to be a smart and savvy skincare consumer.

You'll soon discover why I've been a trusted source of skincare education for over 30 years. Welcome to the world of Renee Rouleau Skin Care. I'm so glad you're here.
Which products are right for you?
Schedule a virtual skin consultation >