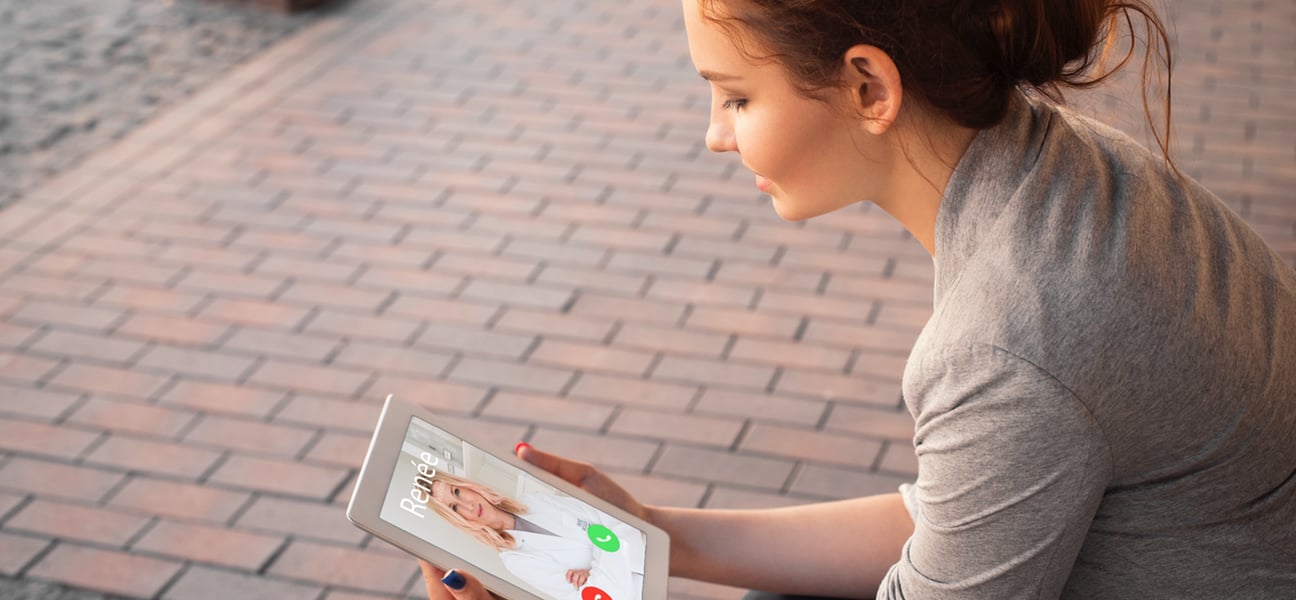 Virtual Consultations
Need expert advice? Get personalized skin coaching from an esthetician with a six-step consultation to help you learn about your unique skin type. 
Get personalized skin coaching from an esthetician with My Skin Prescription. Featured in the New York Times, My Skin Prescription is a six-step consultation to help you learn about your unique skin type and how to care for it. Beyond your skin assessment, the consultation also includes nutrition advice, product recommendations from the Renée Rouleau line and more.
Schedule Your Consultation Today!
New! Referral Program
Past consultation customers - Receive a $25 gift card for referring your friends or family. Learn more below.
MY SKIN PRESCRIPTION INCLUDES

STEP 1: What are your top skin concerns?
My Skin Prescription begins with a Q&A discussion of your specific goals and concerns. Through a series of comprehensive questions, responses given provide insight into individual skin types, needs, and deficiencies.
STEP 2: What do we see in your skin?
The discussion of your skin concerns (and what we can see via Zoom, Skype™, FaceTime®) will drive our diagnosis of your skin type.
STEP 3: How do you feed your skin?
Your esthetician will provide you with nutritional advice as related to your skin.
STEP 4: What's in your cabinet?
Bring your current skin care products to your video appointment for an unbiased evaluation. Any products that you choose to no longer use can be donated to women in need. Read: How To Donate Your Gently Used Beauty Products
STEP 5: What's your sunscreen IQ?
Since sunscreen is the #1 best anti-aging product and must be worn every day, you'll receive answers to frequently asked SPF questions.
STEP 6: What's your skin prescription?
Your Esthetician will choose your skin type, provide a treatment plan addressing your skin issues, concerns, and goals, along with product suggestions from the Renée Rouleau line to reveal healthy, glowing and beautiful skin for a lifetime.
SCHEDULING DETAILS

Includes: FREE consultation with an esthetician when you purchase $100 in skincare products at the time of your appointment. (Read our return policy)
Time: 30 mins
Location: Your computer via Zoom, Skype™ or FaceTime® video call. 
Time Zone: CST (Central Standard Time)
Available: In English 
Schedule an appointment online (Please add your Skype™ or FaceTime® name in the notes section - so that we can contact you at the time of your appointment) or call 888-211-7560 during our business hours 9AM-4PM CST Monday-Friday 

Your scheduled appointment is reserved exclusively for you. A credit card number is required to secure all scheduled appointments.
REFERRAL PROGRAM

We are now offering a referral program for past consultation customers!

Have you already had a virtual consultation and would like to refer a friend or family member to us? Ask them to mention your name during their consultation, and you will receive an email containing a $25 gift card once their appointment has been completed.

*This offer is only applicable for customers who have already had a virtual consultation. If you have not yet completed a virtual consultation, and you refer someone to us, you will not qualify for the referral program.
FAQ'S

How do I call in for my appointment? - You don't have to!  We will reach out to you via the Skype/Facetime/Phone info you provided.  If you signed up for a Zoom consult, we'll send you a link.
How are diet and nutrition being addressed in My Skin Prescription? Your esthetician will discuss how nutrition and food can affect your skin.
What languages are available for My Skin Prescription? My Skin Prescription is offered by a licensed Esthetician in English. 
Should I remove my makeup for my appointment? If you are having a video consultation, it's best not to wear makeup so we can get a better view of your skin.
What is your return policy? Though we don't offer refunds, you can return any product within 45 days (with your receipt) for an online shopping credit to use the next time you shop with us. We have over 48 products so if something is not working, we encourage you to try another product. Read more >
How many of my own personal skin products should I bring to the appointment for you to analyze? For the 'What's in your cabinet?' portion of your appointment, we will be going over what you are currently using at home on your skin. To ensure we stay on time, we ask that you bring no more than 8 products to your appointment (for video only) for us to review. If you are having your appointment over the phone, we will cover this step but we will be unable to visibly see your products.
What can I expect at the conclusion of My Skin Prescription? At the end of your personal consultation, you will receive follow up info with step-by-step routine instructions with tips and suggested blog post reading.
What are the requirements to be able to have a video consultation? 
Valid email address that you check often.
This will be used for your appointment confirmation and all communications.
Computer, tablet or cell phone with webcam access (so we can see you!)
For Skype™, you will need to have an account, as well as basic knowledge of how to use its video calling feature.
A reliable internet connection.
For FaceTime®, you must have a newer generation Apple device (iPhone, iPad, Mac) with FaceTime® capabilities and your Apple ID email address.
A well-lit room during the time of your video consultation.
Will you really be able to see my skin over a webcam? Using a webcam in a well-lit room will allow us to see some details of your skin, however, it will mainly be the discussion that drives our diagnosis.
What if I am running late? Our scheduling is designed to permit the correct amount of time to complete your service. If you are not available at the time of your appointment when we contact you, it will be considered a "no-show" and you will be charged $100 in full for your appointment.

What is your cancellation policy? In the event you need to cancel your appointment, we do request a 24-hour notice to avoid cancellation fees. We will always do our best to avoid charging for cancellations, but please keep in mind our service providers are by appointment only. Appointments canceled with less than 24 hours notice will be charged for the appointment unless we are able to fill the appointment.